Full Service Civil Contractor
Holtmeier Construction provides a full range of civil construction services to a variety of private and public project owners. Our company recognizes the value of developing trust and maintaining relationships with owners, engineers, project managers and other trades. A satisfied owner over a number of projects and number of years is, in our opinion, the true sign of a successful contractor.
A significant key to our success is communication and planning. Our teams take those items seriously because they affect the outcome of everything we do every day. Project planning starts with our experienced management team. They provide constructability reviews, value engineering reviews, prepare detailed accurate competitive cost estimates and develop construction schedules. Those efforts have in many cases led to construction cost savings as well as helping assure projects are completed on time and within budget.
Our services are delivered by methods including General Contracting, Subcontracting, Time & Material and Design Build to meet your individual needs. We serve as General Contractor on many of our projects. That allows us to control our own destiny as well as providing owners with a turn key approach. We partner with known experienced specialized contractors for services that we do not self-perform allowing us to provide a successful start to finish construction experience.
Call 507-389-9112 to discuss your project and to request a cost estimate.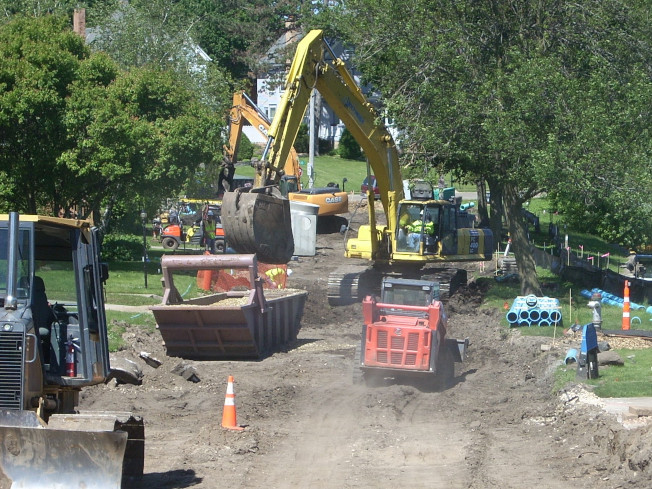 CONSTRUCTION SERVICES
Earthwork
Soil Correction
Contaminated Soil Remediation
Roads
Streets
Parking Lots
Structural & Building Excavation
Water Distribution
Wastewater Collection
Drainage
Ponds & Flood Control
Erosion Control
Emergency Repairs
Athletic Fields
Parks & Trails
Building Demolition
Aggregate Materials
Aggregate Mining & Crushing
Concrete & Asphalt Recycling